Drawing Competition: Second Prize(Kids)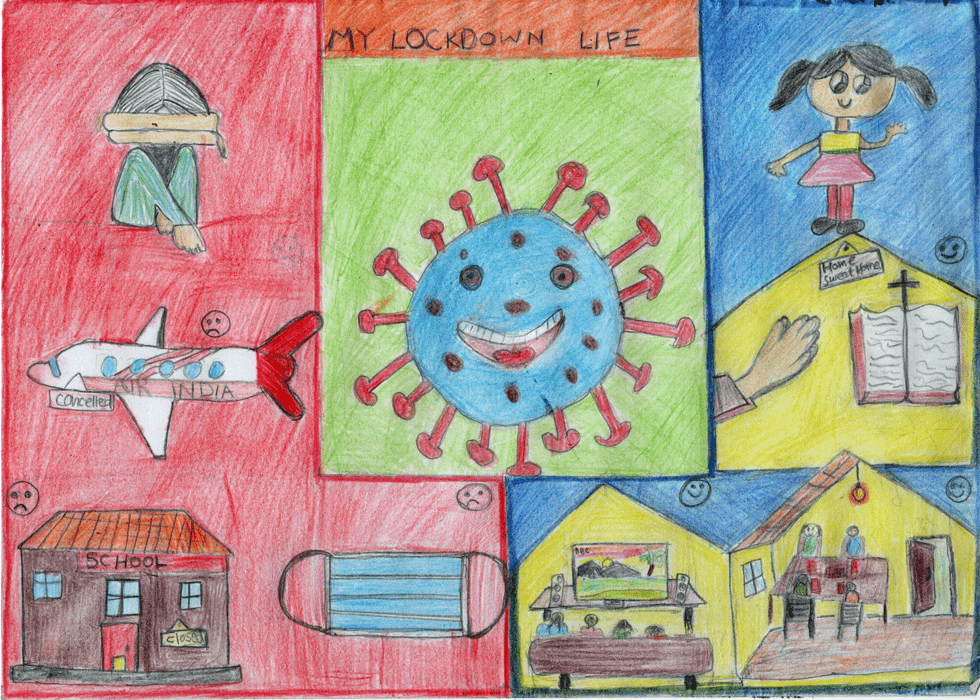 Christina Jain has secured the second prize in Heavenly Gifts children's drawing competition, Congratulations Christina….
My lockdown life is a mix of happy and sad moments. My cancelled holiday, closed school and church made me feel sad, on the other hand, I have more time to spend with family, watching TV and participating in daily online holy mass made me feel happier and I have tried to express this in my drawing…..