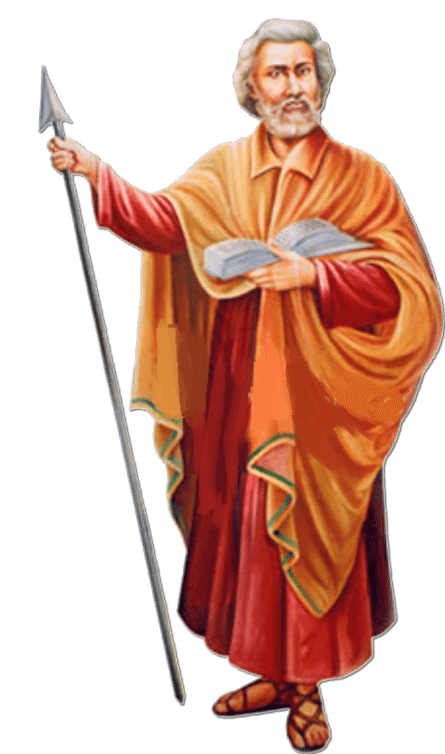 Syro-Malabar Catholic Church
East Ham Mass Centre, St.Michael's RC Church, 21 Tilbury Road, E66ED


Upcoming Events
Event Information:
Oct 19th to 21st Parish Feast and Catechism Anniversary
Announcements
Announcements
Upcoming Events for your diary
Vanakkamasam
May1st-7th- Dagenham unit
8th-14th -Eastham unit
15-20th- Upton park unit
21-26th- Central park unit
28th- 31st- Canning town unit
June 1st – End of Vanakkamasam
9th June- Family Fun day
3rd July – Dukrana-  Tuesday at 7pm
May 27th- Aylesford pilgrimage
July 15th- Walsingham pilgrimage
7th Sept friday – Mathavinte Amalolbhava thirunnal
Oct 19th to 21st- Parish Feast and catechism Anniversary
THE  SYRO-MALABAR  CATHOLIC CHURCH
Syro Malabar Catholic Church is the second largest of The  Eastern Catholic Churches and the largest of the St.Thomas denominations with 4.6 million believers. It is a Major Archiepiscopal Church in full communion with Rome .The members of the Church are known as Mar Thoma chritians or Syrian Catholics. Also commonly called as Nazranis meaning those who follow the path of Jesus of Nazareth.
    The Syro-Malabar catholic Church  is governed by the Synod of Bishops and headed by the Major Arch Bishop. The Church follows East-Syrian rite liturgy. The Syro-Malabar Church, with its deep-rooted spirituality and high rate of vocations to priesthood and religious life, can be considered as the most vibrant Catholic community in the world.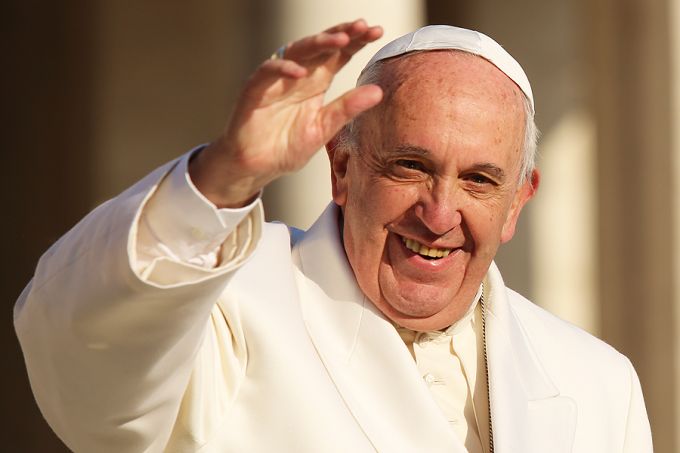 His Holiness Pope Francis
Help one Another
This is what Jesus Teaches us
This is what I do
And I did it with my heart
His Holiness Pope Francis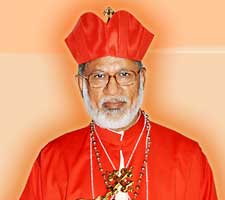 His Beatitude Mar George Cardinal Alencherry
പുതിയ കാലഘട്ടത്തിന്റെ വെല്ലുവിളികള്‍ തിരിച്ചറിഞ്ഞു കൂടുതല്‍ വിശ്വാസതീക്ഷ്ണതയോടെയും സാക്ഷ്യജീവിതത്തിലൂടെയും പ്രേഷിത പ്രവര്‍ത്തനങ്ങള്‍ കൂടുതല്‍ സജീവമാക്കേണ്ടതുണ്െടന്നു മാര്‍ ആലഞ്ചേരി പറഞ്ഞു. എല്ലാ മതങ്ങളോടും സഹിഷ്ണുത പുലര്‍ത്താന്‍ നമുക്ക് ഉത്തരവാദിത്വമുണ്ട്. സഭയുടെ മിഷന്‍ പ്രവര്‍ത്തനങ്ങള്‍ ശക്തിപ്പെടുത്താന്‍ മിഷനറിമാര്‍ക്കെന്ന പോലെ സഭാ നേതൃത്വത്തോടു ചേര്‍ന്ന് അല്മായര്‍ക്കും കൂട്ടുത്തരവാദിത്വമുണ്ട്. മതസ്വാതന്ത്യ്രം നമുക്കു ഭരണഘടന ഉറപ്പു നല്‍കുന്ന അവകാശമാണ്. അതു സംരക്ഷിച്ചുകൊണ്ടുതന്നെ ക്രിസ്തുവിനെ പ്രഘോഷിക്കാനുള്ള ദൌത്യത്തില്‍ മിഷനറിമാരെ പ്രോത്സാഹിപ്പിക്കാന്‍ ഓരോ സഭാംഗവും ശ്രദ്ധിക്കണമെന്നും മാര്‍ ആലഞ്ചേരി ഓര്‍മിപ്പിച്ചു. His Beatitude Mar George Cardinal Alencherry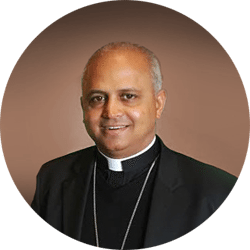 Bishop Joseph Srampickal The Syro Malabar Bishop of the Eparchy of Great Britain